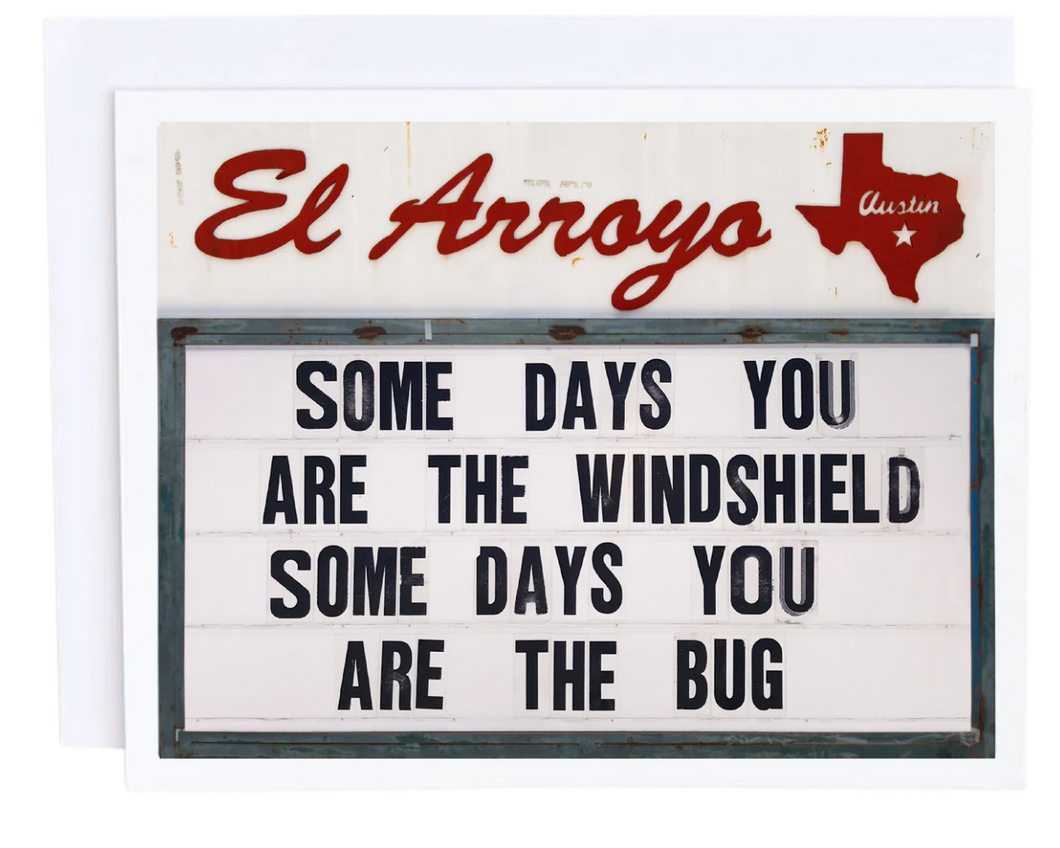 Windshield Card
Our marquee greeting cards feature a soft velvet touch exterior with a blank interior for your message!
5.5"W x 4.25"H

Individually packaged with an envelope in a cellophane bag

Since 1975, El Arroyo has been serving up Tex-Mex with a side of daily laughs on our famous marquee sign that stands on the corner of West 5th and Campbell in Austin, TX. The Last Queso Stop Before a Bunch of Yoga Studios- over the years we've covered every food pun imaginable while never forgetting witty commentary on current events. Thanks to you and all our followers- thanks for smiling! We hope to bring you years of smiles to come!