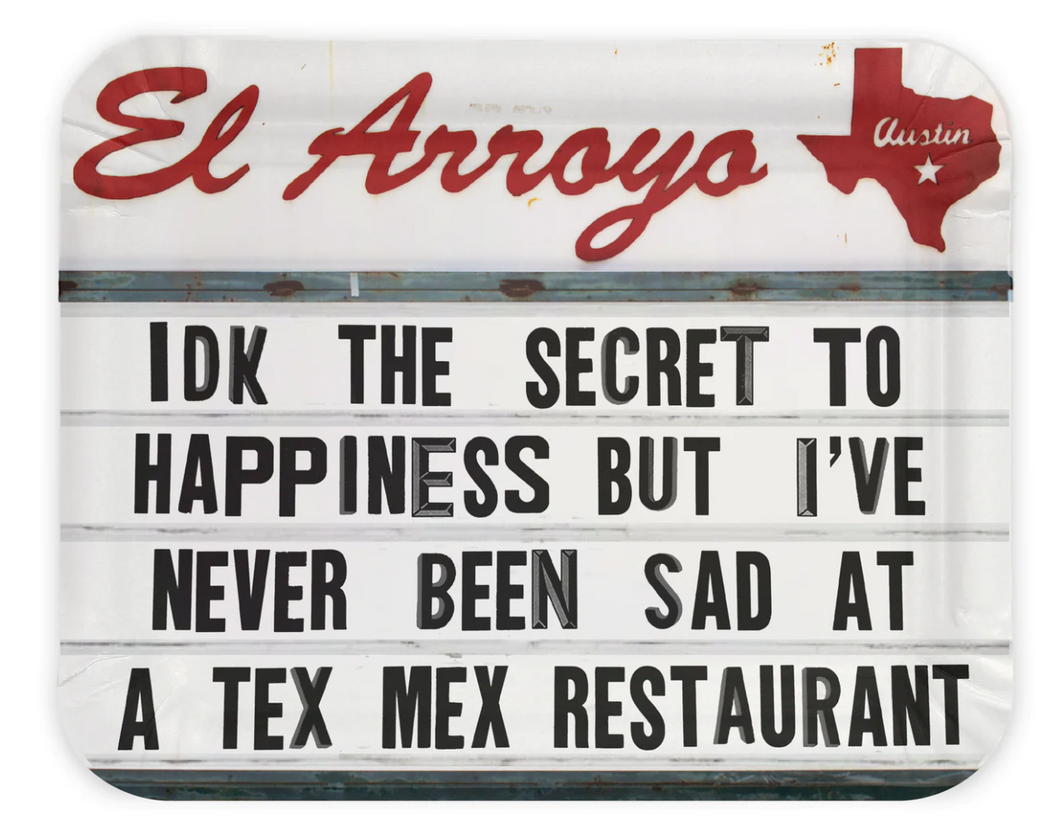 Party Plates (Pack of 12) - Tex Mex
Regular price $10.00 Sale
Make every day a party with our new paper party plates! Mix and match with our other paper products to make your guests chuckle.
9.5" W x 7.5" H
Featuring one of your favorite El Arroyo signs
Pack of 12
Easy cleanup
Recyclable
Since 1975, El Arroyo has been serving up Tex-Mex with a side of daily laughs on our famous marquee sign that stands on the corner of West 5th and Campbell in Austin, TX. The Last Queso Stop Before a Bunch of Yoga Studios- over the years we've covered every food pun imaginable while never forgetting witty commentary on current events. Thanks to you and all our followers- thanks for smiling! We hope to bring you years of smiles to come!