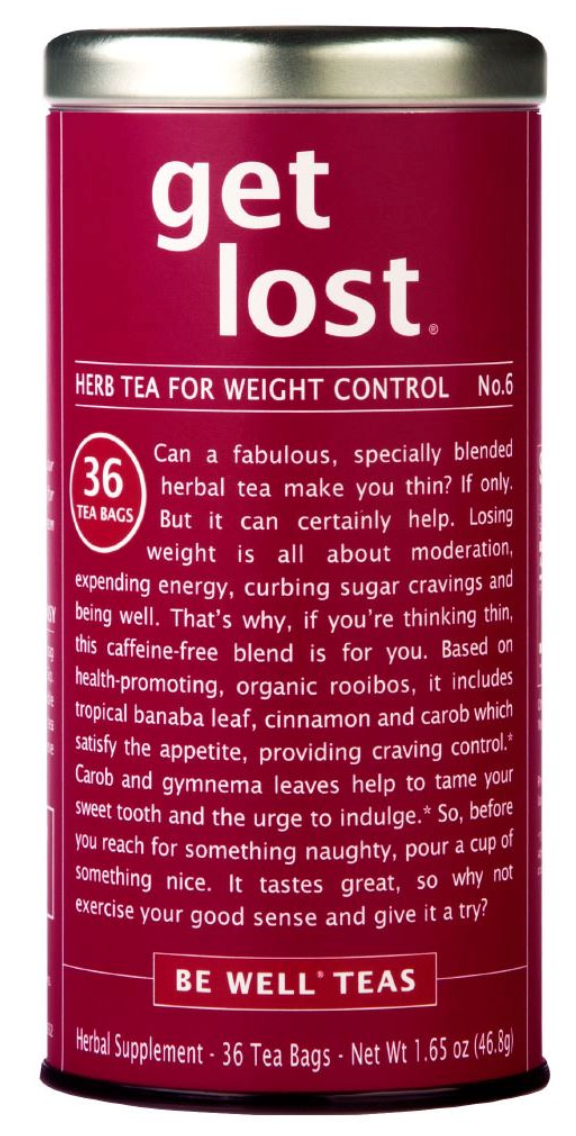 Get Lost® - Herb Tea for Weight Control
Regular price $13.75 Sale
Herb Tea for Weight Control - Losing weight is all about moderation, expending energy, curbing sugar cravings, and being well. That's why, if you're thinking thin, this caffeine-free blend is for you.

Based on health-promoting, organic rooibos, it includes tropical banaba leaf, cinnamon and carob which satisfy the appetite, assisting craving control*. Carob and gymnema leaves help to tame your sweet tooth and the urge to indulge.
Rooibos (Red Tea) is naturally caffeine-free. 
Steeping red tea is easy. Simply heat fresh, filtered water to a rolling boil. Then pour 6 oz of water over tea and steep for 5-7 minutes if using a tea bag or full-leaf.
Organic Rooibos (leaf), Orange (peel), Carob (pod), Cinnamon (bark) Gymnema (leaf) Banaba (leaf) Extract. Other Ingredients: Natural Orange Flavor.
0
Worldwide