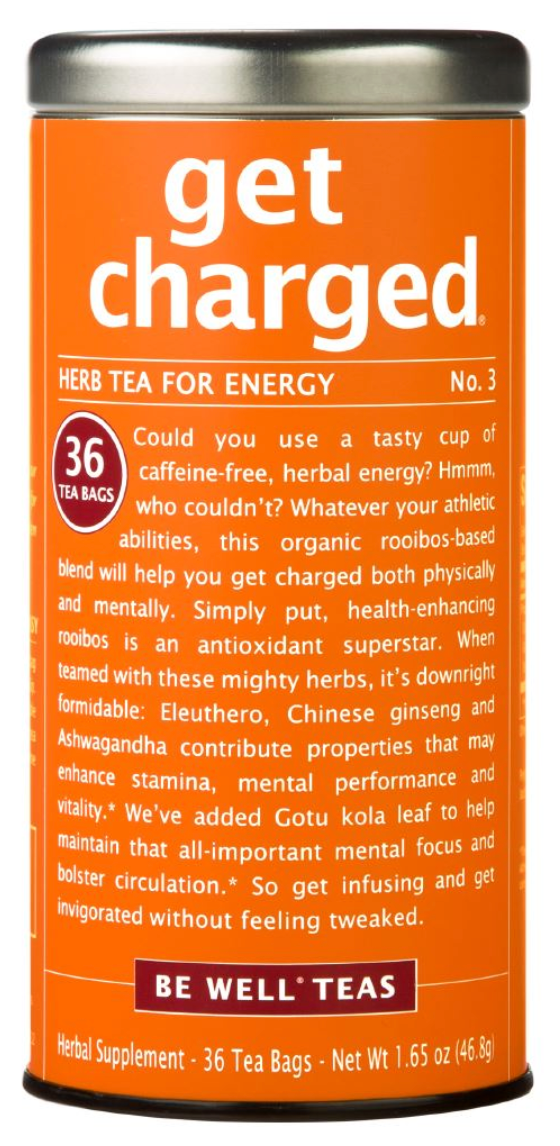 Get Charged® - Herb Tea for Energy
Regular price $13.75 Sale
Herb Tea for Energy - Whatever your athletic abilities, this organic rooibos-based blend will help you get charged both physically and mentally.

When teamed with these mighty herbs, it's downright formidable: Eleuthero, Chinese ginseng, and Ashwagandha contribute properties that may enhance stamina, mental performance and vitality*.
Rooibos (Red Tea) is naturally caffeine-free. 
Steeping red tea is easy. Simply heat fresh, filtered water to a rolling boil. Then pour 6 oz of water over tea and steep for 5-7 minutes if using a tea bag or full-leaf.
Organic Rooibos (leaf), Eleuthero (root), Hibiscus (flower), Gotu Kola (leaf), Peppermint (leaf), Ashwagandha (root), Stevia (leaf), Panax Ginseng (root), Blueberry (fruit). Other Ingredients: Natural Blueberry Flavor
0
Worldwide