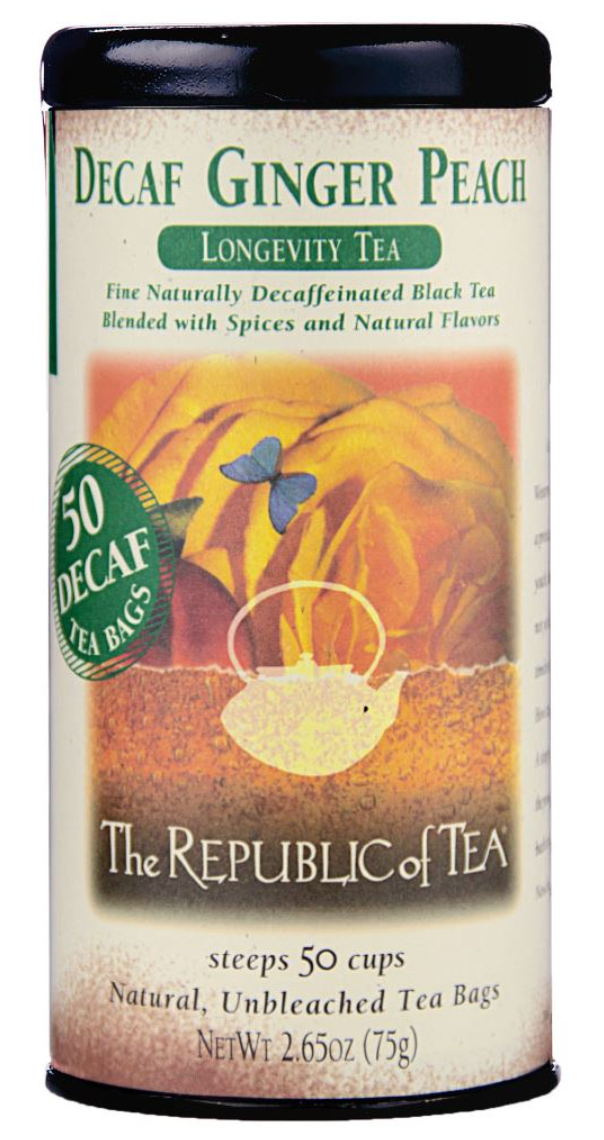 Decaf Ginger Peach Black Tea Bags
Regular price $15.50 Sale
Longevity Tea - This best-selling tea offers the sweet lushness of a fancy peach seasoned with the tingle of spicy ginger. Exceptional over ice. Voted Outstanding Beverage by the National Association of the Specialty Food Trade.
Decaf Black Tea is decaffeinated using an all-natural process. 
Steeping black tea is easy. Simply heat fresh, filtered water to a rolling boil. Then pour 6 oz of water over tea and steep for 3-5 minutes.
Fine decaffeinated black tea, natural peach flavor and ginger
0
Argentina