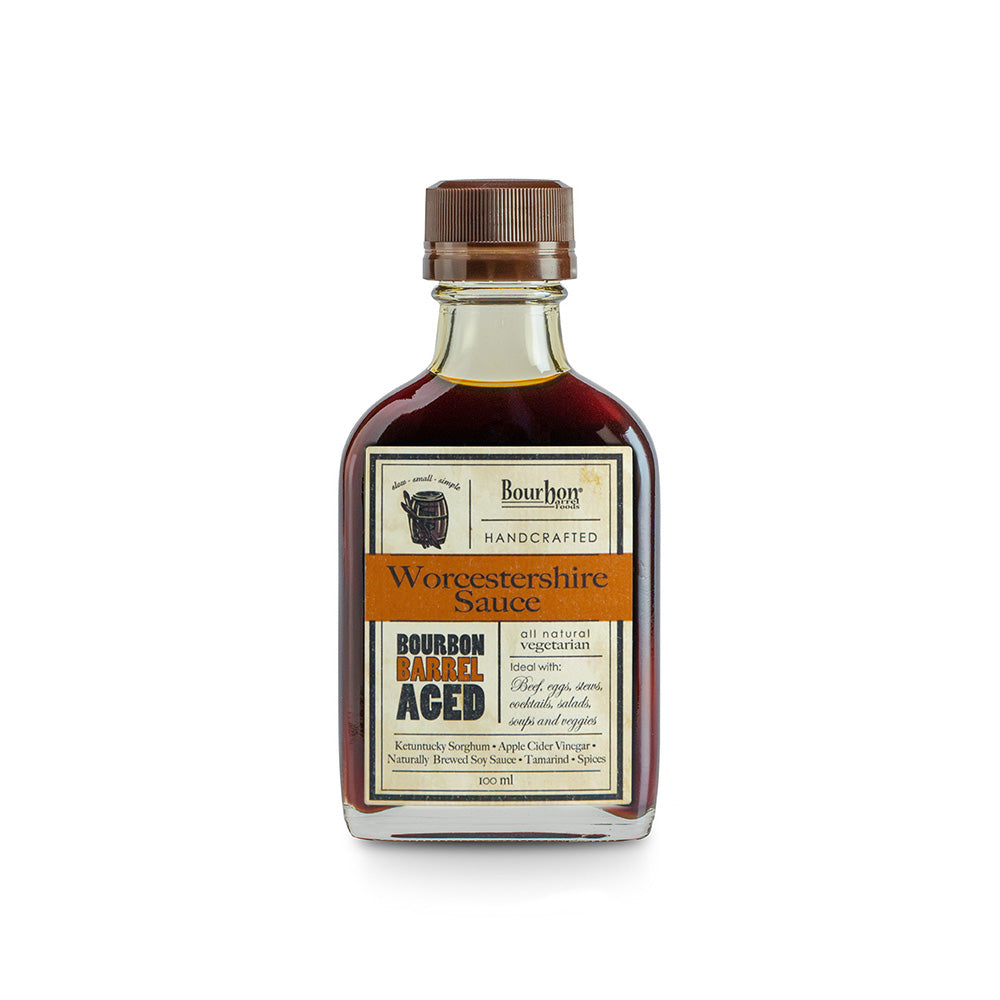 Bourbon Barrel Aged Worcestershire Sauce
Bourbon Barrel Aged Worcestershire Sauce is a unique take on the traditional all-purpose sauce. Bourbon Barrel Aged Worcestershire is sweetened with sorghum, blended with pure Kentucky limestone spring water, and mellowed in bourbon barrels that were used to age some of the Bluegrass State's finest Bourbons. It is all-natural and vegetarian, as it does not contain anchovies. Try our Worcestershire Sauce on eggs, in a Bloody Mary and especially in a burger! 100 mL Bottle.
tasting notes: vinegar, exotic spice, bitter, sweet, umami, hints of oak
usage: Great condiment for that secret ingredient!
Check out our Ultimate Worcestershire Burger Recipe!
Ingredients:
Spring Water
Sorghum
Apple cider vinegar
Naturally brewed soy sauce (soybeans, wheat, sea salt, yeast)
Tamarind
Spices
Nutrition Facts:
Serving Size:  1 tbsp (15ml)
Calories:  10
Total Fat:  0g
Saturated Fat:  0g
Trans Fat:  0g
Sodium:  70mg (3% DV)
Total Carbohydrates:  2g (1% DV)
Sugars:  1g
Protein:  0g
Percent Daily Values (DV) are based on a 2000 calorie diet.